Open 5 Days/Week
Monday-Friday 10am - 6pm CST
Central Standard Time Zone

Yes, We Are Open!
We remain open for business and all orders are shipping on-time daily (Mon-Fri)
0

Dell Laptop Repair Cost
Specializing in Dell Laptop Repair Service for 21 years
Trusted- We have a perfect A+ rating with the BBB and five star rating on Google & Yelp!
Affordable- Flat $100 Installation fee (no hourly fee)
Fast- Most repairs completed within two business days .
Specialized-

Dell Laptop Repair Experts for more than 21 years.
Fast Service!!!
Most repairs completed within 2 business days.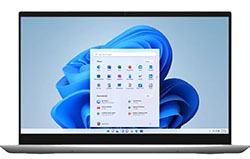 Specialize Exclusively in Dell
We have been the "Dell Laptop Experts" for more than 21 years.
How Much Will It Cost to Repair my Dell Laptop?
Price or Quality? We believe in delivering the best of both worlds: price and quality. Unlike most repair shops that rely on special ordering laptop parts and passing on shipping charges to customers, we stand out by stocking a vast inventory of over 750,000 genuine Dell laptop replacement parts. This extensive stock not only saves you valuable time but also ensures cost savings. As a leading supplier for repair shops across the nation, we eliminate the middleman, allowing you to access competitive prices and prompt availability. Trust us to provide the genuine Dell laptop replacement parts you need without compromising on affordability or quality.
We only sell genuine Dell parts, not after market 3rd party knock offs. By doing this we can guarantee the quality and 100% compatibility of every Dell laptop we repair. We repair includes a 1 year parts and labor warranty; which is the best in the industry.
Ready for your repair?

We Specialize Exclusively in Dell Laptop Repair

One (1) Year Limited Warranty on Parts and Labor

750,000+ Genuine Dell Laptop Parts In Stock

Every Repair is Completed within Days

More than 700,000 satisfied Customers

Superior Customer Support & Knowledge Center
Included With Your Dell Repair
Hardware/Firmware Updates we prioritize keeping your laptop's hardware up-to-date by providing essential firmware updates, also known as BIOS flashes. These updates ensure that your hardware components are equipped with the latest advancements and optimizations.
Dust and Debris removal As part of our service, we offer a meticulous cleaning process designed to remove dust and debris from both the interior and exterior of your laptop. We understand that accumulated dust can affect performance, hinder cooling efficiency, and potentially lead to hardware issues.
Ready to get you Dell laptop fixed?
How it works?

1) Fill out the online Laptop Repair Service Form
2) We will ship you a laptop box with a prepaid shipping label to ship it back to us.
3) A technician diagnose and repair your problem with 2 business days.
4) We take a credit card payment over the phone once the repair is completed.
5) Laptop is shipped back to you and tracking number emailed to you.

Cost $100

Flat Rate Labor

(plus parts & shipping)