Open 5 Days/Week
Monday-Friday 10am - 6pm CST
Central Stardard Time Zone

Yes, We Are Open!
We remain open for business and all orders are shipping on-time daily (Mon-Fri)

All images © 2002-2022 Parts-People.com,Inc
© 2002-2022 Parts-People.com,Inc

Does it

Fit

your Dell?

Confirm compatibility before you buy.

NEW Dell OEM Auto-Air 90 Watt Travel Laptop AC/DC Power Adapter Kit - D09RM

In Stock- Only 1 Left, Order Soon.

$54.95 & Includes 1 Year Warranty

Ships tomorrow

Order in the next

00:00:00

to Ship

tomorrow

?
| | | | | |
| --- | --- | --- | --- | --- |
| Product Details | Warranty | Installation Instructions | Reviews | Reseller Program |
| | |
| --- | --- |
| Part Number | H536T |
| Condition | Brand New |
| Shipping Weight | 0.85 lb(s). |
| Warranty | 1 Year [?] |
| Item Category | AC adapter |
| Dell Description | ADPT,90W,19.5V,DC/DC,AUTO-AIR |
This is a genuine Dell 90 Watt Auto/Air AC Power Adapter (Laptop Charger) Kit designed for travel. This kit offers the ability to use AND charge your Dell Laptop on the go- in your car, using the included DC automobile cigarette lighter adapter, and in the air with included airplane type adapter.

This Power Adapter will work with any laptop that uses a PA-10, PA-12, PA-2E, or PA-3E power adapters.

Includes:
1 90 Watt Auto AC/DC Adapter
1 airplane cable adapter with 'Empower Connection'
-Barrel Tip Size: 7.4mm

Dell P/N: H536T, 0H536T or D09RM

Compatible Dell Laptops:
-Latitude 7204 Rugged
-Latitude E6430s
-Latitude E7240
-Latitude E5540
-Latitude E5430
-Latitude E6440
-Latitude E5420
-Dimension 4600
-Latitude E5530
-Latitude E7250
-Latitude E6430 ATG
-Latitude E6430
-Latitude E6530
-Latitude E6330
-Inspiron M501R (M5010), 1546, 1764, 1564, 1464, 17R (N7010), 15R (N5010), 14R (N4010), 11z (1110), e1705, e1505, e1405, 9400, 9300, 9200, 8600, 8500, 710m, 700m, 640m, 6400, 630m, 600m, 6000, 510m, 500m, 300m, 1750, 1721, 1720, 1570, 1545, 1526, 1525, 1521, 1520, 1501, 1470, 1440, 1427, 1420, 1410, 1370, 1320, 1318, 1150
-Latitude E4310, E5510, E5410, E6520, E6420, E6320, E5520, E6220, XT3, E6230, E6500, E6410, E6400, ATG E6410, ATG E6400, XFR E6400, E5500, E5400, E4300, E4200, D830, D820, D810, D800, D631, XFR D630, D630c, D630, ATG D630, D620, ATG D620, D610, D600, D531, D530, D520, D510, D505, D500, D430, D420, D410, D400, X300, 131L
-XPS Studio XPS 1340, Studio XPS 1640, Studio XPS 1645, Studio XPS 1647, M140, M1530, M1330, M1210
-Precision M4500, M20, M60, M65, M70, M2300, M2400, M4300, M4400
-Vostro 3400, 3500, V13, 3300, 1000, 1014, 1015, 1088, 1200, 1220, 1310, 1320, 1400, 1500, 1510, 1520, 1700, 1710, 1720, 3700, 2510, A840, A860
-Studio 1435, 1450, 1457, 1440, 1458, 1535, 1536, 1537, 1555, 1557, 1558, 1569, 1735, 1737, 1745, 1747, 1749

This power adapter kit is BRAND NEW!

$100 Dell Laptop Repair
We can fix your Dell fast! Parts-People.com specializes in Dell Laptop parts and Dell laptop repair services. For a flat labor fee of $100, we will diagnose and repair your Dell laptop; plus the prices of parts and shipping. We stock all parts needed to repair your Dell laptop repair in house. All laptop repairs include a One (1) Year limited parts & labor warranty.
Get Started | Dell Laptop Repair
Product Warranty
Your Satisfaction Is Guaranteed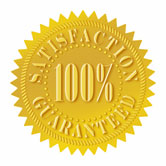 We want you to be 100% happy with your purchase or your money back. We pride ourselves in selling only the best Dell parts. We have been in business for more than 20 years and have a perfect A+ rating with the BBB.
Free Technical Support
We want your purchase as painless as possible. With your purchase, your will recieve free tech phone support and video installation tutorial with printable instructions when available.
One (1) Year Limited Warranty
No need to worry when purchasing from us, we warranty all products for 365 days; if a product fails within 365 days of purchase we will replace it at our expense. more details
30 Day (Hassle Free) Returns
If you ordered the wrong part or need to return it for any reason, don't worry. Just send it back within 30 days of purchase date in original packaging to receive money back. All working returns are subject to a small restocking fee. more details
Safe Shopping Guarantee (restrictions apply)
$10,000 Identity Theft Protection. Comprehensive identity theft coverage to safeguard your personal information in the event you feel your personal information has been compromised. Some restrictions apply...
$1,000 Purchase Guarantee. Full 3rd party guarantee of your purchase terms of sale of up to $1,000 is provided. Some restrictions apply...
$100 Lowest Price Guarantee. If the same site publishes a lower price during the guarantee period, we'll pay you the difference, up to $100.
Please notify us within 30 days of purchase date if you would like to return or exchange your product. The purchase date is the date your credit card was charged. We cannot accept return requests after 30 days of the purchase date | See Complete Details
Reseller Program
School Purchasing, Reseller, & Bulk Discounts
Large quantity bulk discounts of up to 30% off retail
10% to 20% additional discounts available with purchasing agree
Get to know Parts-People.com and our website
We have developed a very easy to navigate website that caters to more that 200,000 school districts, government agencies, military offices, large corporations, and everyday end users.
We can blind drop ship your orders directly to your customers.
We have more than 20 years in business.
We only stock & sell Dell Laptop Parts and we currently have over 750,000 Dell laptop parts in stock.
Our website has an online inventory that is updated in real-time and guaranteed to only be 100% accurate.
All parts are physically in-house, and ready to ship same business day.
Advanced Purchasing Tools
We have developed special tools to make wholesale purchasing fast and easy.
Search for up to 200 Dell Part Numbers at one time using our Dell Multi-Part-Number-Search tool under advanced search (https://www.parts-people.com/index.php?action=advsearch).
We have an advanced PO invoicing and accounting system integrated into your account area. That will show current and past invoices, and gives you a pay now function.